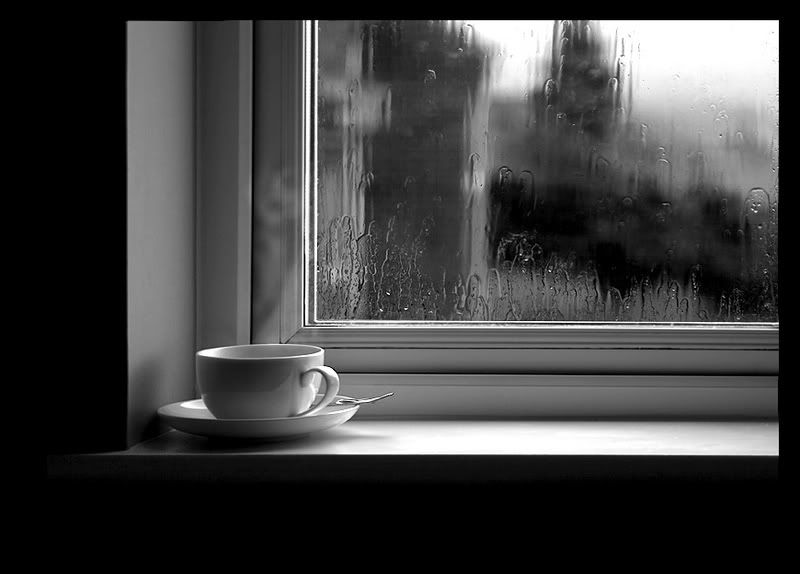 I saw her leaving the room as i woke up. "I am going to library" the note on my table read. The note was not 'cause she did not want to wake me up but more for the fact that we were not talking to each other since morning.
"Gone to library without books !! whom does she thinks she is fooling?"
i smiled to myself
5 minutes later,i too left for the library.. Not to follow her... I knew where she had gone when i saw the cloudy sky. she had gone to our favorite hang out - the tea stall behind the library.The note was for me to join her there.And as expected, there she sat,with a tea cupped between her hands,busy calling her guy.
"They are the best couple in the world"
i thought as i sat in front of her and yelled my order to the owner of the stall. He too looked at the drizzle outside and smiled at us.
"Oh! he too knows our schedule!! No wonder tea was ready for me."
By the time we finished 2 silent rounds of tea with hot samosas,(silent as in not talking to each other..We both were busy talking on our mobiles)it had started raining heavily.
We both ended the call at same time and looked at each other.Both smiled mischievously as we stood up.Next we rolled up our jeans and ran to our hostel,splashing each other as we deliberately stepped into each mud pool.The morning fight had been washed away from the memories with the rains.Once within the confines of the hostel,we stood with arms stretched,soaking in the rain,dancing to the tunes of our free will.It was time for another mug of hot tea and warm smiles as we chatted.
In the four years at hostel, rains were always welcomed in this fashion... Not with a fight... I meant the tea, samosa and getting drenched part !! I still get wet in rains but its no longer fun without an enthusiastic company :D
word count : 351