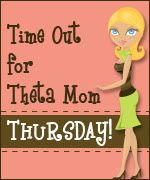 As a mother of twin girls, let me tell you, taking time out is hard.
If everyone in the house is down with fever, and cough, it becomes even more difficult.
Inspite of this, i managed to take out time for myself on sunday for 2 hours.
We had called cleaning services, after all the Diwali fun, to clean up the house.
Hubby took the girls with him during that time to be away from all the harsh chemicals cleaners use.
Someone had to be in the house, so i stayed back.
I used the time to get organized.
I organized things which i never get the time to do usually. It gave me a sense of power and control.
Let me tell you, basement in our house is hubby's territory.So to be able to go to a walkin closet and have complete control over its stuff is difficult in our house.
I also kept all my diwali stuff in one place.
I hope that i do not come off as a dork but that is what i did and felt good about! lol!
Shraddha
Thank you to all who have already joined
google friend connect

at my blog
The Self Love Project
.Do take out time and check out my blog.I have added some cool plugins yesterday and if you follow, i always follow back!